Wesleyan students, parents, alumni and friends who attended Homecoming/Family Weekend festivities witnessed a historic moment Nov. 2, when the Cardinals claimed the Little Three football title for the first time in 43 years.
The Little Three is a rivalry between Wesleyan, Williams College and Amherst College, which dates to the late 19th century. The Cardinals defeated Amherst 20-14 on Oct. 19, and the 16-14 Homecoming victory against Williams secured them the 2013 title and a 7-0 record. Watch NBC Connecticut's coverage of the Little Three victory here.
Since 1970, Wesleyan has won Little Three titles dozens of times in sports other than football. More than 6,000 fans attended the game Nov. 2.
Other Homecoming/Family Weekend highlights included a concert with singer/songwriter Dar Williams '89, athletic contest tailgating, the 21st Annual Dwight Greene Symposium on "Women of Wesleyan," a Graduates of the Last Decade (GOLD) reception, a student a cappella concert, several WESeminars and much more.
More than 2,500 families and alumni registered for the weekend.
Watch a video of the weekend below: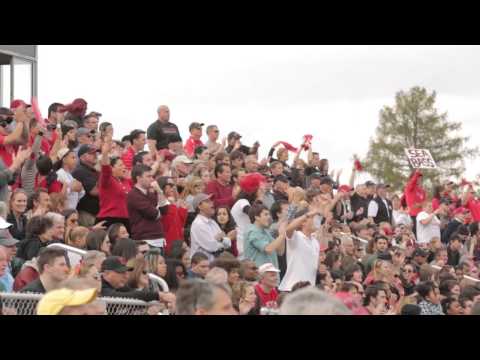 View photos of HCFW below, or view the entire HCFW photo gallery in this Wesleyan Flickr photo set.