This year's Tony Awards ceremony televised on CBS on June 12 ended with a comedic rap number, performed by host Neal Patrick Harris (How I Met Your Mother), which summarized the show's events in less than three minutes.
The rap number was written by Lin-Manuel Miranda '02 , the Tony Award-winning composer of musical In the Heights, and Thomas Kail '99, the Tony Award-nominated director of that show. The duo came up with the rhymes while watching the show in the basement of Manhattan's Beacon Theater, where the ceremony was held. Miranda called the closing number the "Tony speed-through."
To read the lyrics Harris sang on the show, click on this Wall Street Journal article.
To watch the creation of the closing rap, with Miranda, Kail, Harris, and Tony Award winner Nikki M. James for The Book of Mormon, see below: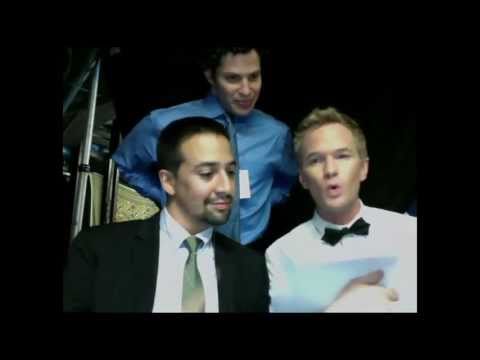 To see Harris performing the closing number on the Tony Awards, see below: