Under beaming spotlights and surrounded by video cameras and an audience holding their breath in anticipation, Max Nussenbaum '12 pondered a single question: "What is the one-word title of the 2009 book whose subtitle is "A History of the Propitious Esculent"?
A. Nitrogen, B. Penicillin, C. Potato or D. Gold.
"Obviously I have no idea … I feel like it would be something kind of funny, like a potato. That would be a clever title to a book," said Nussenbaum during a recent episode of Who Wants to be a Millionaire?
After using two "lifelines" on the popular television quiz show, Nussenbaum, of Newtown, Mass., went with his gut: "C. Potato. Final answer."
"He got it right! Max took a big chance, a big, big chance. He's is the top dog right now," shouted show host Meredith Vieira. "You're a gambler and boy did it pay off."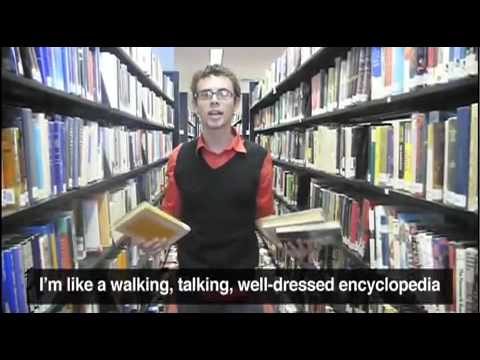 Trivia buff Nussenbaum, an undeclared major exploring degree options in English and government, received $15,000 in total prize money from answering nine of the 15 questions correctly. His show was taped on Sept. 6 and aired Oct. 7 and 8.
Nussenbaum confidently buzzed through the game's first four questions on Lincoln's Gettysburg Address, Wacky Wafers alarm clocks, the expression "kit and caboodle," and the Kansas City Chiefs' Arrowhead Stadium. He won $5,000 after using the ask-the-audience lifeline, on a question about the Aluminum Company of America changing its name to Alcoa.
Nussenbaum used the phone-a-friend lifeline for the question, "What country is home to the Marikina City Shoe Museum, which displays hundreds of pairs belonging to former First Lady Imelda Marcos?" He answered "The Philippines" correctly for $7,500, and answered a question on Robert de Niro in Taxi Driver for $12,500.
His luck came to end with the $25,000 question, "Added permanently in 1907, what company's stock has been a part of the Dow Jones Industrial Average index the longest?"
"I think I know this. But I'm not sure," Nussenbaum said on the show. "I want to say its Johnson & Johnson but I'm not going to push my luck… I'm walking."
It's a good thing he did. The answer was General Electric.
Nussenbaum credits his show appearance to his creative rap video application. He wrote, recorded, shot and edited the video in two days with help of a friend. On the Oct. 8 show, he asks show host Vieira to "drop a beat" while he provided a few sample verses.
"My name is Max; I'm 19 and in college. And you've got to acknowledge all my trivia knowledge. There's no subject I don't know about – not science, art or media. I'm like a walking, talking, well-dressed encyclopedia. I can tell you 'bout piranhas and why you shouldn't fear 'em. Know a triangle's sides with the Pythagorean theorem."
Nussenbaum was first invited to a July 29 taping of Millionaire, part of a 10th anniversary special. For the special, the directors invited 10 contestants for each episode and had a "fastest finger" competition to see who got in the hot seat. Although he made a TV appearance on Aug. 11, he didn't make it on the show.
Nussenbaum gladly accepted the chance to return. And was pleased at his pocketed $15,000 in prize money.
"I think I would use the money primarily to impress the girls,' he said on the show smiling. "But really, I'd pay for college. I'm sure my parents want to go on a vacation. I'd want to get my sister, Kate, some sort of present."